5 WAYS TO DECORATE YOUR HOME FOR EASTER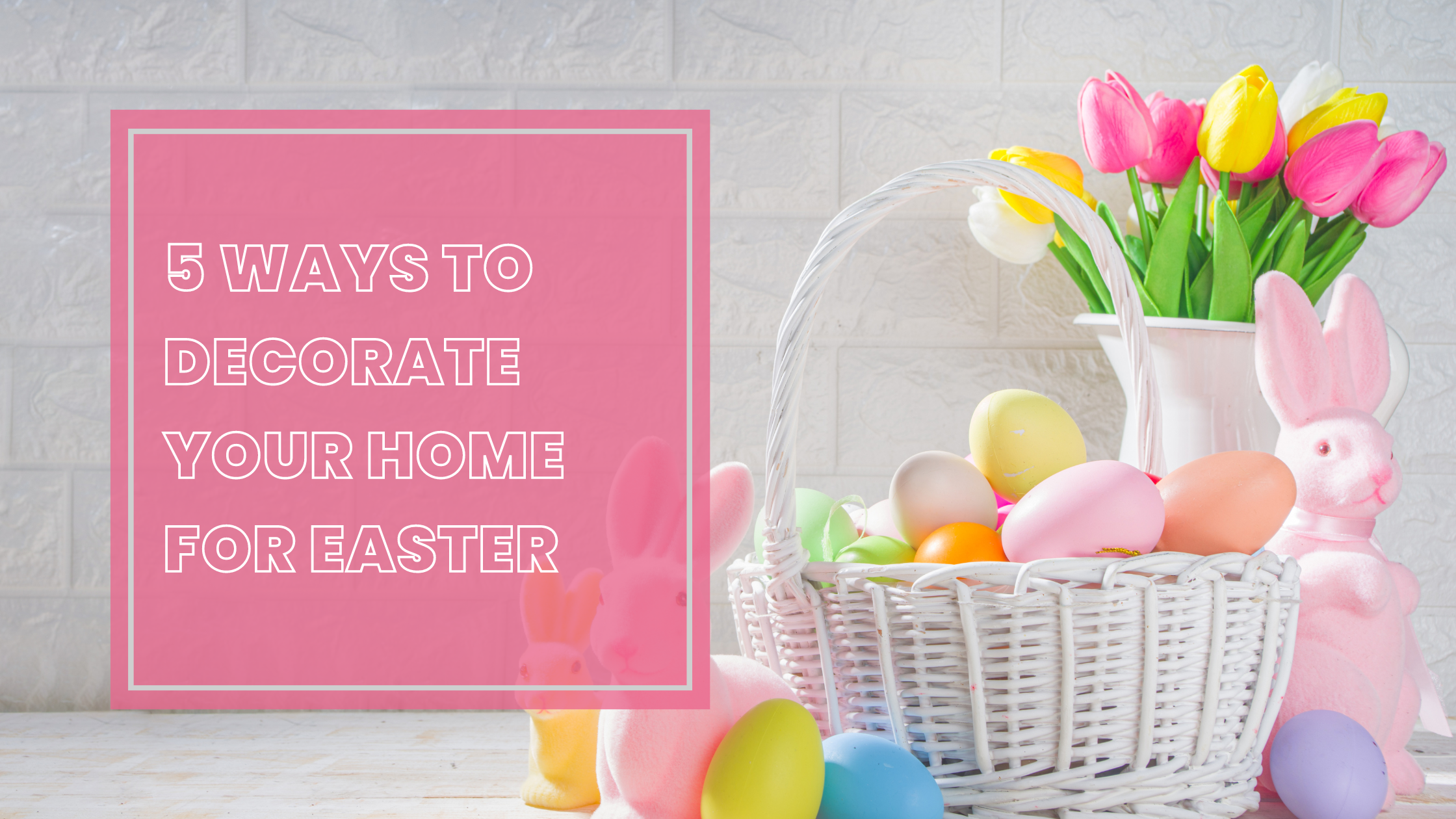 Easter is a time of joy and renewal, and what better way to celebrate than by giving your home an Easter-inspired makeover? Here are five easy ways to decorate your home for Easter that will fill your home with color, happiness, and the spirit of the holiday.
Use Flowers and Greenery
Nothing says Easter like fresh flowers and greenery. Fill vases with tulips, daffodils, and other bright seasonal flowers, and arrange them throughout your home. You can also use greenery, such as ferns and branches, to add a natural touch to your décor.
Add Colorful Easter Eggs
Easter eggs are a classic symbol of the holiday, and they make great decorations too. You can buy pre-decorated eggs, or have fun decorating them yourself with paint, stickers, or glitter. Alternatively, display egg-shaped decorations, such as wreaths or ornaments, to add color to your home.
Use Easter-Themed Tableware
Whether you're hosting an Easter dinner or just want to add some seasonal flair to your dining room, using Easter-themed tableware is a great way to decorate your home for the holiday. Look for plates, cups, and napkins with bunny, egg, or floral designs.
Hang Easter Banners and Garlands
Banners and garlands are a fun and easy way to add decoration to your home. Look for Easter-themed designs, such as bunnies, chicks, or eggs, and hang them in your living room or dining room. You can even create your own using construction paper or felt.
Create a Festive Easter Centerpiece
A centerpiece is a great way to tie your Easter décor together. Fill a vase with colorful eggs or flowers, or create a centerpiece using a basket filled with greenery and Easter-themed decorations. You can also create a themed centerpiece using items such as Easter candy or stuffed animals.
There you have it, five simple ways to decorate your home for Easter that will bring joy, happiness, and the spirit of the holiday to your home. With a little creativity and some Easter-inspired decorations, you can make your home a festive and fun place to be this holiday season.